This quarters feature is something I am REALLY excited to share with you all!! A unique and FUNCTIONAL product , Maddy Wear's tank style bib is a perfect solution
for messy eaters. The "beyond basic" bib is available in a variety of bright fun prints. They are eco-friendly and 100% machine washable!!
Maddy Wear is pleased to announce that they will be included in a fab.com sale running from August 22- August 29, 2012. Mark your calendars and scoop some bibs for a great price!
Amanda was also most generous to offer one reader a FREE BIB!! (or you may use your bib a credit toward a gift set). Be sure to read the interview to find out how to enter.
Please give us a brief bio, where you are from and how you started crafting?

My name is Amanda Thompson and I am a 35 year old work and home mama with a great husband (Brian) and a 4 year old nugget named Madison (and one more on the way)! I was born and raised in Oahu, Hawaii, where most of my relatives live, but we reside in the beautiful Pacific Northwest (Bothell, Washington). Just to put the record straight...it rains a lot more in Hawaii than it does in Seattle, it just is sunny there so people don't notice it as much!
When did you first discover your creative talents?


Ha! First off I think I am the least creative person in my family, so I would have never said that I have creative talent. Both my parents are excellent painters and my twin is amazing as well. I can only draw a stick figure at best or a Mr. Potato Head that looks pretty decent.
This design just came out of a need and it forced me to use the sewing machine that I had recieved as a gift years earlier. My daughter had just turned one and I was going crazy over the mess she would make at mealtimes. So I designed a little tank, then I added snaps and velcro and started playing around with it. Now it has morphed into a fully lined bib that is reversible and durable! I love them...can you tell?
What made you open an Etsy Shop?


My friends actually convinced me to sign up for an Etsy shop. I reserved my name in 2009, but I had no idea what Etsy was. I was still in the baby (no pun intended) stages of this business and had an extremely demanding day job and a one year old. Maddy Wear took a back seat for years. I just made bibs locally and sold them to friends and family and just tried to survive working and parenthood. It wasn't until last October that I really said... I need to do this or stop doing it! So I listed items to Etsy on October 26, 2011.
What's your favorite item to make?


I love making all of my items because I know they are going to make life a little easier, if not cleaner. My secret pleasure is fabric shopping and discovering new prints and fabrics that will make my bibs better, more durable and definitely adorable!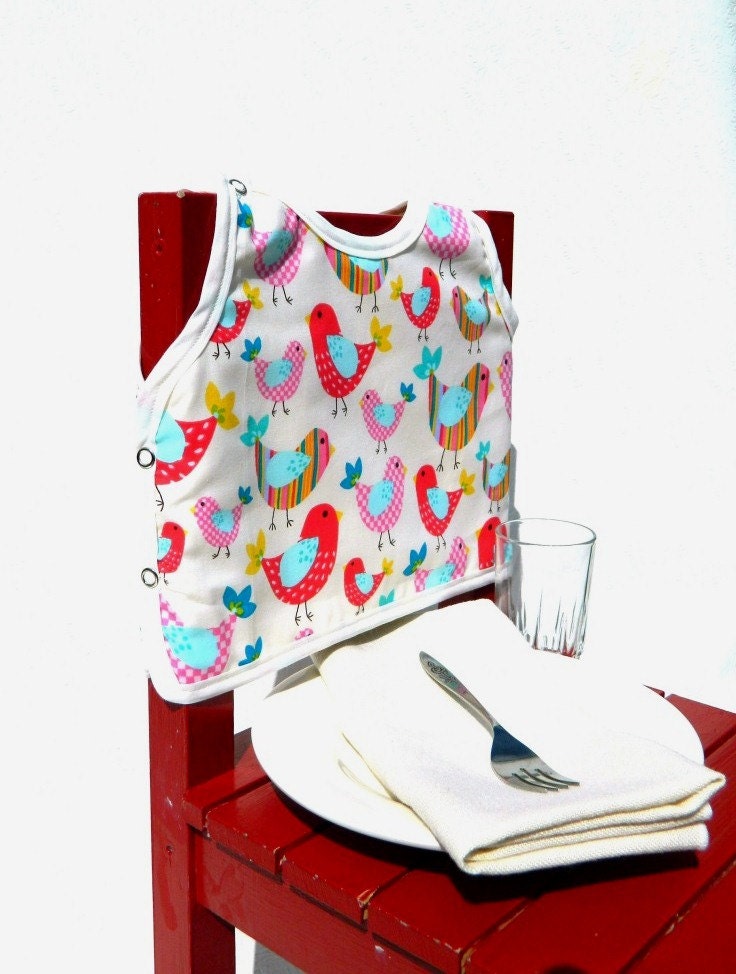 Where do you see your business in the next 5 years?


Wow, this is a hard question! We are currently in a boutique locally and I love being close to those who buy my bibs, but I also get so excited when I get an order from Australia! Honestly, I want to see Maddy Wear continuously grow. I can't say that I need to have it be in a box store because I believe it will take out a lot of the handmade care that I give each piece I sew. I'd really like to have it stablize and grow and give our daughter Madison the opportunity to help fund her college education someday. I believe it will. She just turned 4, so I definitely have some work to do. :-)
What inspires you to keep going and how do you keep yourself motivated?


New fabrics always inspire me! My motivation really come from my customers (new and returning)! I get great print ideas that they are looking for, which puts me on a mission of sorts. Also watching them discover and choose items that they love...and when they get really excited over seeing all of the different styles and options. I have been blessed with the idea and the opportunity to get to do this everyday, but it is really rewarding to have someone love my work. It makes it all worth it.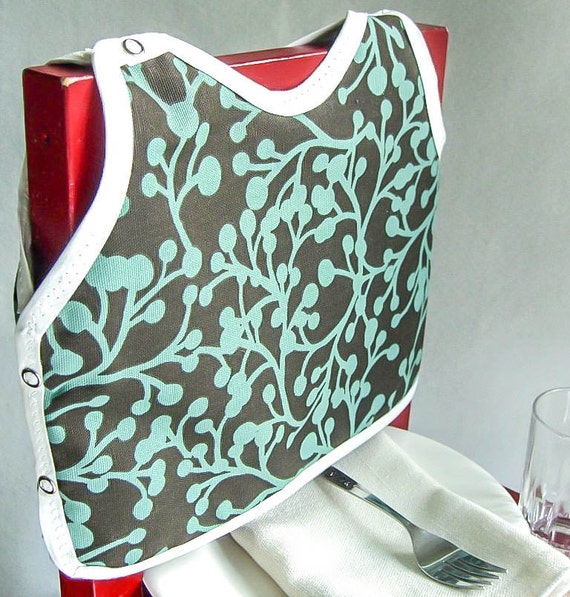 Any influences or anyone you look up to when it comes to designing?


My husband has a very unique sense of style and I seem to always be successful when I choose the OPPOSITE of what he likes! (Sorry honey).
How do you promote your business?


Most of my promotion has been locally through word of mouth, but I have been working hard to get on great blogs (like this one) and promote my brand through my website, facebook, twitter and pinterest. I find that I can easily spend my entire day on the computer trying to connect with crafters, bloggers, shops etc...and the hours just fly by. I need to schedule myself to make sure I actually get items sewn each week. :-)
Lastly, any words of advice for aspiring designers/artists/crafters?


I know it is always said, but it is so true. If you believe in your product and your brand, you are your biggest fan and NEVER give up on yourself. What do you have to lose right? I have also surrounded myself with very supportive people or identify ones that will pick you up when you need it most. There are many times when we all feel overwhelmed and can't seem to make any headway...that's when I call my "go-to" contacts and explain how I'm feeling and they ALWAYS show me how far I've actually come. I really don't know where I'd be today without them...or where I'll be tomorrow when I need them. :-)
-------------------------------------------------------------------------------------
a Rafflecopter giveaway