My most recent connection in the EtsyKids Team brought me to find kyandkin. The owner Heather knows how important it is for children's clothing to be free flowing & comfortable. She keeps that in mind with each of her designs. Please read on to learn more about this talented shop owner and her designs.
Please give us a brief bio, where you are from and how you started crafting?
I started kyandkin with the inspiration from my 2 beautiful daughters, Kylie Rainn and Kinley River. I am a military wife of an amazing husband who serves as a Riverine in the Navy. My family is absolutely everything to me and t
hey have inspired me to start something that would last forever, something small...growing into something big...
When did you first discover your creative talents?
I had sewn for years, and had started with selling handbags to friends and family a few years ago…but I knew that there was something else that I was even more interested in but just couldn't put my finger on it…until I had my second little girl. I had finally found something that I LOVE to put my time and effort into, something that I just can't get enough of.
What made you open an Etsy Shop?
For the ability to stay home with my beautiful girls, be able to do what I love and create the clothes and the freedom to play anytime with my girls as well.
Baby Teether
What items do you make?
I make children's clothing, primarily little girls, but some are unisex and some are baby items
What's your favorite item to make?
Dresses are my favorite item to make, they make my daughter so happy whenever we create a new one, she says she feels like a princess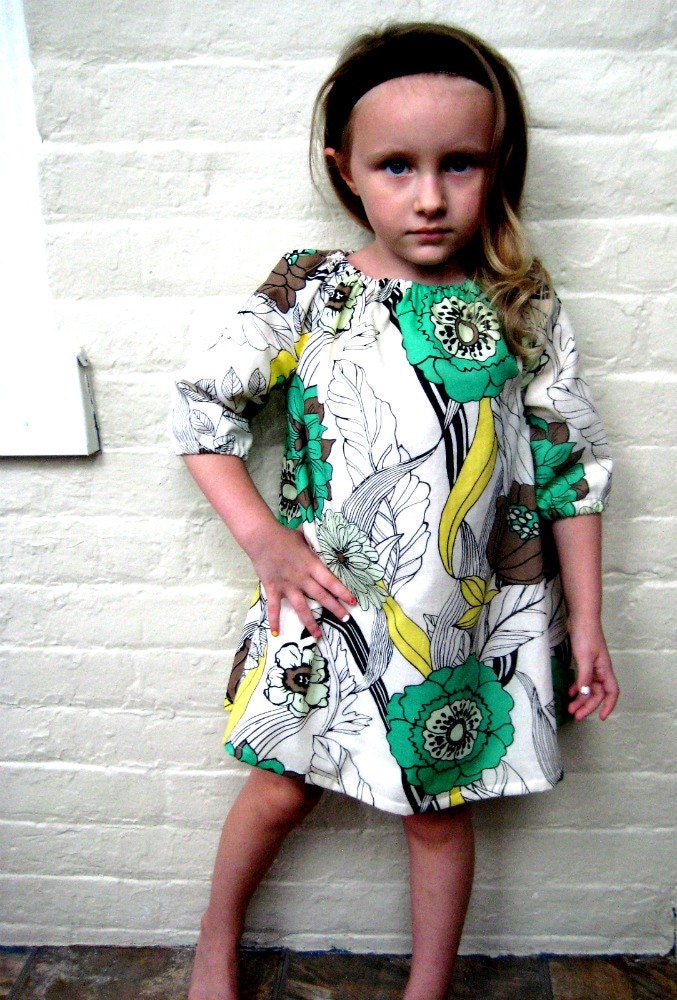 girls dress - autumn floral
Where do you see your business in the next 5 years?
Hopefully with a bunch of repeat customers and non-stop. I'm always on the go and LOVE IT, it would be a dream to only depend on kyandkin.
What inspires you to keep going and how do you keep yourself motivated?
Definitely my 2 beautiful girls, they're the reason for everything….their smiles in the morning and throughout the day, the laughter, the imaginations…it just doesn't get any better.
How do you promote your business?
I promote through my Facebook, Etsy teams that I am a member of and through blogs, which have all helped me grow so much.
Lastly, any words of advice for aspiring designers/artists/crafters?
Focus, focus, focus, just keep going. Things will all line up in the end and when they do it's amazing.
Get 10% off your order by becoming a fan of kyandkin on
facebook
!
Simply "like" the page and comment that you would like your discount.